In the beginning, the only plan that Pat and Jo Milcendeau had in mind was to create a safe, entertaining diversion for kids while their parents savored ice cream on the patio at Dunrovin Country Store.
The patio was mere yards from the highway. Customers raved the ice cream was scrumptious. The couple worried that, in an instant, a customer's child might dart out onto the thoroughfare with tragic consequences.
The nexus of necessity, love and creativity sometimes produces surprising — and stunning — results; the synergy between the human mind and heart is mysterious and amazing.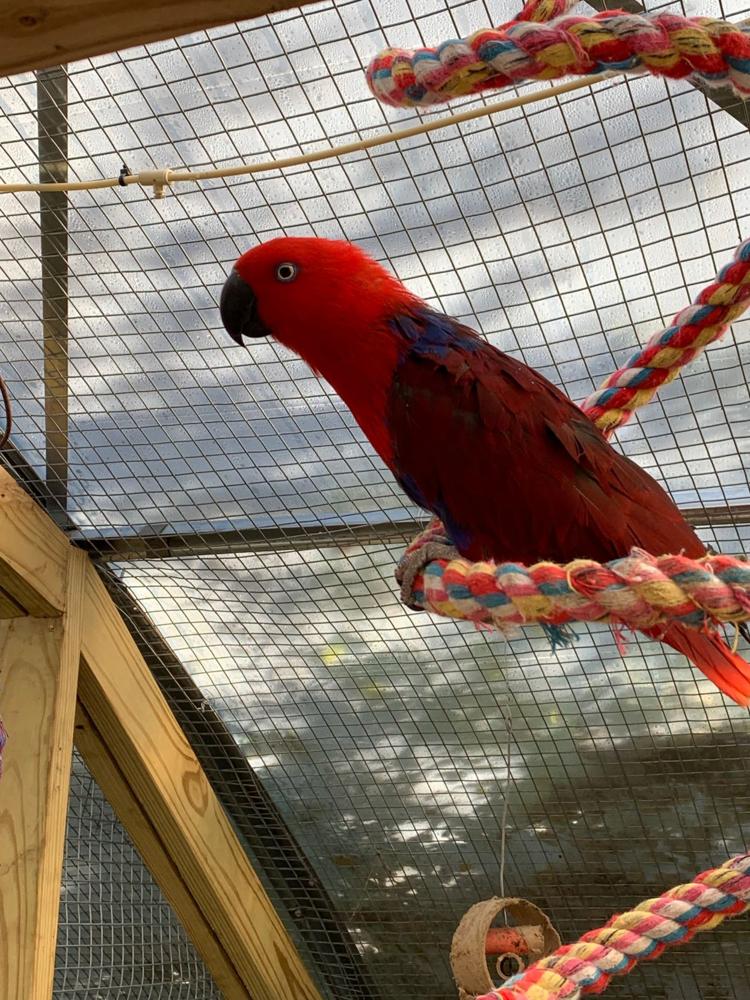 After some thought, Pat Milcendeau told his wife, "I'm going to build a bird park."
"Yeah … I'm going to build it in the back, under our trees."
"Well … we don't have any birds," Jo pointed out.
"We'll rescue them," Pat answered. "They'll be happy here."
So, on an insufferably hot sunny summer day a few years ago, the owners of the Dunrovin Country Store resolved to build a tropical bird park and aviary behind their store, secluded from traffic, so customers' children would be safe.
North Carolina's diverse climate, multifaceted topography and myriad forms of vegetation allow almost 80 percent of all bird species in eastern North America to call our state "home" at least seasonally. This encompasses an extraordinary variety of birds — including the albatross and loon, ruby-throated hummingbird and yellow-bellied sapsucker, goldfinch and bluejay, bald eagle and turkey.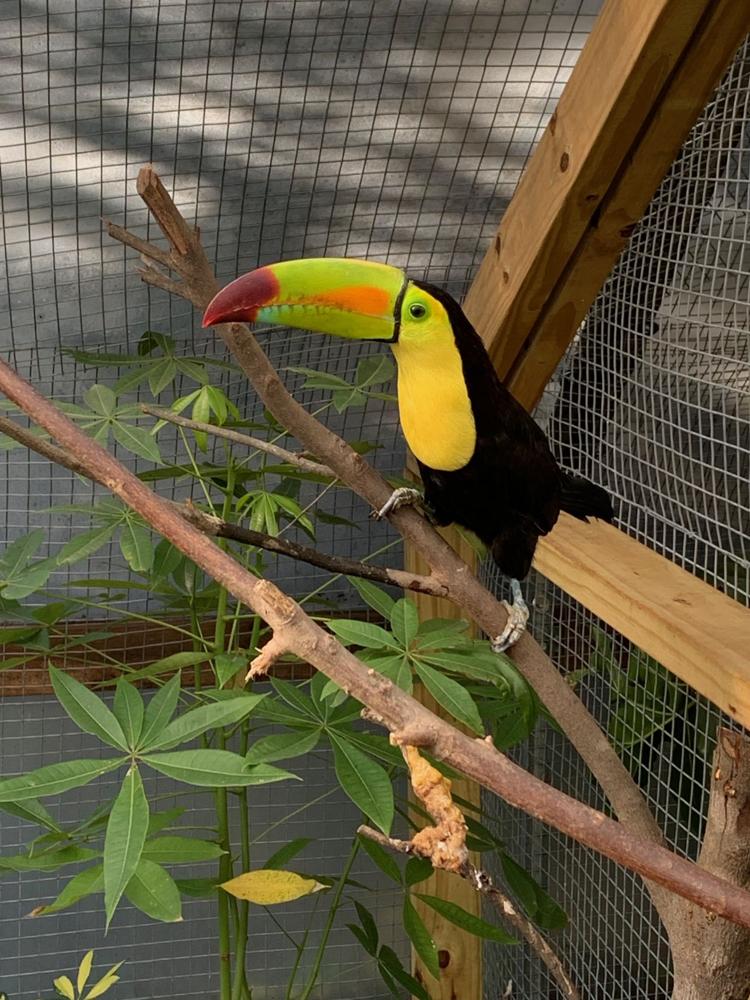 Nonetheless, you'd hardly expect to see one, let alone 39, glorious tropical birds right off U.S. 1 in Vass. Birds not displayed at the wonderful N.C. Zoo. Birds not indigenous to North America. Birds now part of Pat and Jo Milcendeau's family they would love for your family to meet, up close and personal. For all of these exotic birds have identifiable personalities, particularities, and peculiarities —unique histories Pat and Jo share for free.
Macaws, cockatoos, sun conures, rosellas, African grays, caiques, eclectus parrots, parrotlets, ring-necks and a toucan. Meet Calypso, Rosie, Beethoven, Bach, Mia and Max, Zach, Flo and Zoe, Daisy and Duke, Jack and Jill, Salsa, Kay, Olive and Otis and the entire gang.
In the spring, when everything is in bloom, the Bird Park is a tropical paradise: captivating colors and mesmerizing, exotic, cacophonous creatures. With heat lamps at every cage and the aviary, it's still something to behold year-round.
Pat is out back with the birds daily, busy enhancing their environs.
"I always thought when I got older, I'd slow down a little bit, he says a bit wistfully, "but now these birds keep me busier than ever. And I love it."
Everywhere you look, every bird you meet, that love shows.
Every once in a while, life's unpredictable twists and turns culminate in odd, yet ideal, outcomes. Moore County, a world-renowned recreation and retirement destination, has also become a retirement paradise for nearly 40 rare "rescue" birds, many whose life expectancies match those of the humans who now care for them, love them, and wish to share their splendor with those curious enough to visit.
Pinehurst resident Andy Fox co-owns Stories of You Inc.